Businesses During COVID-19
Right now it is not easy. Whether you are a business owner or not, it is hard to be thriving at a time like this. But what if you could? What can you do for your business during a pandemic? There is something you can put in place to future proof your business and make it more accessible for people in the online space. These techniques won't just serve you now, but will in the future!
Get clear on your content marketing strategy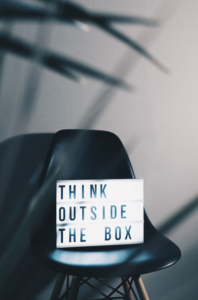 Content right now during this pandemic is critical for reaching your audience! If you think about it, a lot of businesses (whether they have a physical store or are online) are now relying HEAVILY on content. 
For more reasons than one: 
Content is the cheapest form of marketing 

Loads of more people are online 

Physical businesses are relying on online platforms to sell 

More online businesses are being created 
So, of course, you need to stand out above the very noisy content that is currently happening. In order to do that, you need to have a strategy! If you want to know how to get started, check out this blog! 
See where you can make changes in your business
Have a look at your business as a whole and look at what changes you can make! This could include altering your niche to tailor to the current climate. 
Maybe you need to change the format or design of your website to make it more clear what you do for people looking for help during this time. 
Or maybe you are a physical business who needs to start selling online? Have a look at your business and see where you can make little tweaks and changes to ensure you are working to what is currently happening. 
You shouldn't do this just because there is a pandemic. You should always be doing this! 
The most important thing to do right now (and again always) is to speak to your audience!! See what they need from you right now! See how you can serve them best. 
You can do this by: 
Directly messaging your clients and customers

Creating a survey and send it out

Add polls and questions to your social media "stories" and ask your audience 
Do what you can to really understand what your audience is in need of right now! Market research is SO important!! 
Make changes in where you invest your money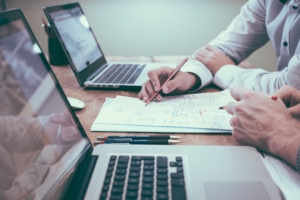 Are you investing a lot of money in an area that you don't need to be right now? Can you use that money to invest in other areas of your business? 
Start reviewing your current practices and see where you can make shifts! It is all about the pivot right now! So if you are investing a lot of money in a certain area of advertising that is not working in the current climate, maybe look at investing in social media advertising! 
Change your messaging
Again, it is about reviewing. Look at the message you are currently delivering and have a look and think about what you can do to that messaging to make it different and more relevant to your audience right now. 
Do this across your social media, your website and all the online content you currently have! If your message was to help "save time", well people have LOADS of time right now, so how can you change that message! 
Audit and review! 
Final thoughts
The buzzwords during this pandemic for businesses is pivot, review and audit! Have a look at what you are doing and really think about the changes you can make to help your business not just survive but thrive! 
Of course, if you are tracking well and do not need any tweaks in your business, that is a great problem to have! But if you feel you are struggling, it is time to have a look at your current practices and make changes! 
It is time to adapt and it is time to not give up but make those changes you need to get your business helping others within your community!!