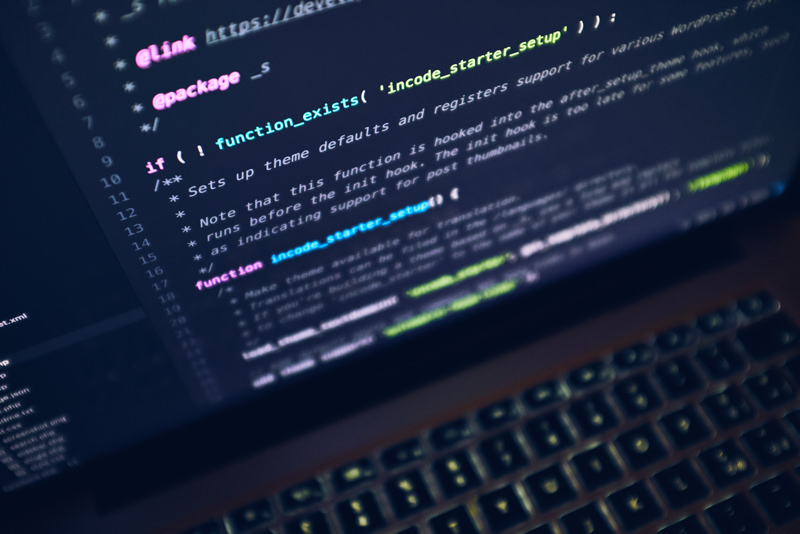 Website development services
Are you interested in building a new website for your business and do not know where to begin?
Whether you are interested in creating a custom website design from scratch or customisation of an existing professional theme template, Blazit Marketing can support all of your needs. Our developers are experienced in website development, front-end and back-end development, mobile application development, Linux server administration, full stack web development and backup and recovery services.
Are you looking for a brand new website?
Basic website
Making the first impression is hard. We understand your limited budget and your need to get your brand online. Our WordPress content management system websites will enable you to easily manage content or create new pages with no extra effort. Your website will be mobile ready, working seamlessly on a variety of devices from mobile, iPads to laptops and large desktop computers. We make sure your website is easy to navigate and the design is clean and content easy to read and understand.
Advanced website
How does your user interact with your website? Why some strategies work and some don't? We can help you generate analytics data, patterns of your visitor's behaviours based on which we can present you with a solution to your business needs.
E-commerce website
Are you looking to sell products online? We are here to help you with your e-commerce website. Performance design and Workflow harmony are very important to your project. We will help you lead your customer through the online shop maximising the order value with upselling and cross-selling.  Once the order gets purchased it needs to be packed and shipped. We will try to understand your needs and will tweak the system to work for you and your team.
Are you looking for help with your old website?
Website diagnostics
Do you have any visitors to your site? Are your visitors converted to customers? Do you think you can do better? Of course, you can! And we are here to help you. We will analyse and do a comprehensive review of your website. The area we look at is technical audit, design review and analytics review. Based on those we will make recommendations.
Website maintenance
Not every business can afford in-house IT department. Let us be your digital partner and help you with the maintenance of your website. We can take care of security, backups and help you in the day to day tasks. Do you need small changes on the website? Do you see new business opportunity and need to create pages dedicated to this venture? We are here to help.
We know your business has a unique story and needs a strategy focused on your objectives, strengths and brand personality. We will help you to capture your visions, without imposing our own opinions and biases. Our goal is to create a partnership environment that will help you grow your business. We've helped hundreds of clients bring their brands to life through websites that convert visitors into customers – let us find out how we can help you.