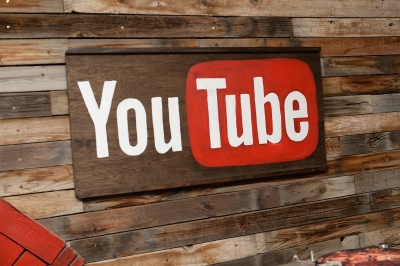 Your Youtube Channel
The world of YouTube has been a social media platform since 2005. Billions of people watch YouTube daily and there are billions of videos on YouTube. 
These stats are not here to scare you, they are to excite you! Having a YouTube channel is a great way to promote your business and add value to your target audience. But how do you make your YouTube channel a success? 
Well, we have the 11 tips to help you get your YouTube channel in great shape for 2020! Here is how. 
Plan out your content
Whether you have a channel or are just starting out on YouTube, the first thing you want to do is plan out your content. YouTube might be your primary content leader, or it might be just a compliment to your other forms of content like podcasting, blogs or social media. 
If it is your primary source of content, you want to make sure it leads the way. Plan out your topics in advance so it will all flow together. 
So what you need to do is form a content strategy around your channel. If you are unsure about where to start with a content strategy, you can find an excellent guide here. 
You want to make sure you have content planned out in advance, so you are not scratching your head each week trying to decide what to discuss. 
If YouTube is just a compliment to your primary channel, use the topics you discuss in your other content channels and bring them over to the video form. 
A content plan will ensure your channel has a purpose and will attract your target audience through the value you add in your videos. 
Jazz up your profile
Have a look at your current profile, does it look appealing? Do you have a cover image, a profile photo and all the information correctly filled out? 
Some minor tweaks to your YouTube channel can make a huge difference. It could be the reason people click on your channel or not. 
Look at some of the YouTubers you follow, what does their profile look like? What makes it good? Use this as inspiration to make your own look appealing. 
Make sure it is within the brand of your business. Use the colour scheme and style so people can identify it as part of your brand. 
Make playlists to segregate your videos
Once you have added all the "pretty" aspects to your profile, sort out your playlists. Make sure your categorise your videos with titles that will appeal to your target audience.
If you are a health guru, section your videos on different topics of health. This way, people can navigate through your profile and what videos are most relevant to them. 
Use tools to optimize your videos
There are loads of tools out there to help you optimize your videos. The one we highly recommend at Blazit is VidIQ. This is a tool that is used to help you get the most out of your video for search engine optimization. The tool will recommend your tags and gives you a checklist you need to tick off (as well as a score), to ensure your videos are in good shape before you publish! 
Make sure you use VidIQ or any other tools to optimize your old videos too! 
Promote your profile
Use your social channels to promote your profile. Add your youtube channel to the link in your Instagram bio and also use the IGTV function to play a snippet of your video. 
Break up your video and use it across your social media platforms, while linking people back to your channel so they can find out more. 
Don't just produce content on YouTube and leave it there. Make sure your audience knows it is there! 
For any social media strategy, please contact us today! 
Make sure your video titles are engaging
When it comes to writing your video titles, treat them like a blog headline or any form of story headline! Your title will help attract viewers to your channel and your videos. To learn more about headline-generating, please click here. 
Make your videos eye-catching
You also want to make sure your video is eye-catching to watch. Start off with a captivating thumbnail to attract the eye (a screenshot from your video with no context will not cut it). Then you also want to add music, graphics or effects to keep people engaged during your video. Remember, keep it engaging! 
Use all the YouTube features
YouTube has a lot of inbuilt features you can use to keep your audience engaged while watching but also to help your videos get recognized in search. From polls during the video, to cards at the end to direct your viewer to more of your content, there is a lot you can do to continue the engagement. 
Be consistent
When it comes to starting or developing a YouTube channel, the key to success is to BE CONSISTENT. Of course, you want to be creating engaging videos that speak to your target audience and add value to their life. 
BUT you need to show up. Plan a schedule around your YouTube videos and try and stick to it. Also remember, YouTube is not an "overnight success" platform. You need to be persistent with YouTube and continue to post, even if your views and subscribers aren't at the level you want. 
Get subscribers
To get subscribers, you need to promote your video and ask people to engage. When you have a fresh video up, promote it on your channels, write some engaging context around your video and post it for your other followers to see. 
Also, don't be afraid to ask people to subscribe and comment, it makes for an interactive experience. 
Hire someone to do it for you
Now we need to address time, do you have the time to go in and optimize all your videos, to optimize the old and the new? If you don't, you might need to outsource someone to do this for you! 
Hiring someone else to help with YouTube content can take the stress out of the work and allows you to focus on other areas of your business. 
Final thoughts
When it comes to creating YouTube content, you need to be consistent. Show up daily, weekly, monthly, whatever timeline you choose, but make sure you stick to it. YouTube is a platform you need to work on for a long period of time, but it is a strategy that works. 
Optimize your videos as best you can, but make sure your videos are what your target audience wants! Ask them questions, do the research and start creating binge-worthy videos that will engage your viewers! 
If you need help with the optimization of your videos.
If you want to save time in your business by outsourcing your YouTube video editing.
Please contact us today! We specialize in Youtube and video content.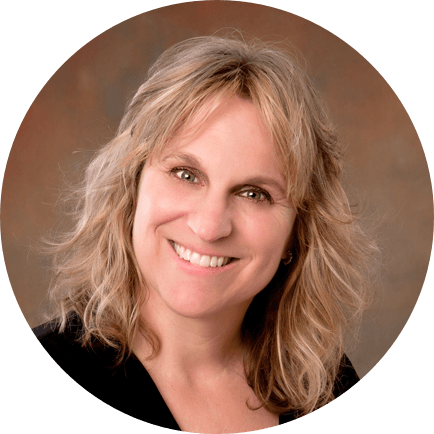 We know your business has a unique story and needs a strategy focused on your objectives, strengths and brand personality. We will help you to capture your visions, without imposing our own opinions and biases. Our goal is to create a partnership environment that will help you grow your business. We've helped hundreds of clients bring their brands to life through websites that convert visitors into customers – let us find out how we can help you.