Small Business and Social Media
When working in a small business, often social media and the online world gets missed. Small business owners often don't have the time to create content for social media or don't feel it is worth it for audience exposure.
However, in an increasingly online world, platforms like social media are more important than ever before. So, what are the right social media platforms used to advertise small businesses and why?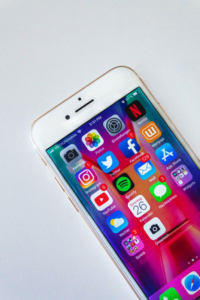 Before we dive into the platforms that work effectively for small businesses, it is important to identify a "core" platform that will be used to create content.
We understand small businesses can struggle with time and resources, so that is why identifying and choosing the right platforms is critical. As they say, "less is more" and this is the case for social media content creation AND the business world.
Choosing one to three platforms and creating content consistently that is engaging is more important than showing up everywhere!
Whether in business for 10 years or 12 months, focusing on a few main platforms can work really well for social media and advertising success.
Choose the right platform for your audience
 Of course, the other thing that needs to be considered when choosing social media platforms to advertise and create content on, it needs to be in the space where the target audience "hangs out".
If you are trying to target young teenagers and create content on LinkedIn, well that is a waste of your time and energy!
Make sure you do the target market research and find out what platforms your audience is using! Of course, you also want to create content on the platforms you like too!
The types of content you create
When creating social media content and advertising content for social media. You need to think about the three ways people consume content. They watch videos, listen to podcasts or audio and read blogs or long-form posts.
So, if you are choosing social media platforms, you need to look at creating all three types of content (remember video and audio can come under the same type of content).
Watch – this could include IGTV videos on Instagram and story content (which can be used for ads as well). 

Listen – you could create more podcast style content on a social media platform or have a podcast (you can also join podcasts as a guest). 

Read – this can be blog content or longer form captions on your Facebook or Instagram.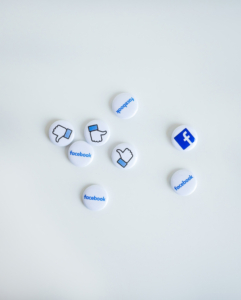 Different social media platforms that work well for small businesses
So, what are the right platforms for small businesses for advertising and content creation? Of course, as we mentioned, target market research is important, but here are a few you can try!
Instagram – a great platform because you can use all the different features from IGTV to the new Instagram Reels feature! Instagram has good advertising capabilities and a creative outlet for  small businesses. Don't let the huge audience scare you, just create engaging and authentic content.
TikTok – a new platform now used by businesses in more of a fun and creative way. Short videos to convey educational content as well as promotional. They allow advertising but right now seems to feature big-name brands. TikTok is a good way to reach a new audience.
Pinterest – a platform that of course takes on a certain demographic but is getting great traction for a lot of small businesses. Also, their advertising dollars gets you a lot more reach!
Facebook – a classic platform for businesses and can be used as a great platform to advertise but also create a mini-website/directory for people to find you online!
Choosing a social media platform to create content and advertise your small business comes down to a few things:
Knowing your audience and where they engage
Be aware of your capabilities and goals for social media
Knowing the types of content, you want to create
Once you have a platform or platforms in mind, it comes down to being consistent and creating the content your audience loves. Once you have built up enough content, you can use advertising features to boost your online presence and attention to your brand!
Good luck! Of course, if you need any content marketing strategy or social media assistance, please contact us today!