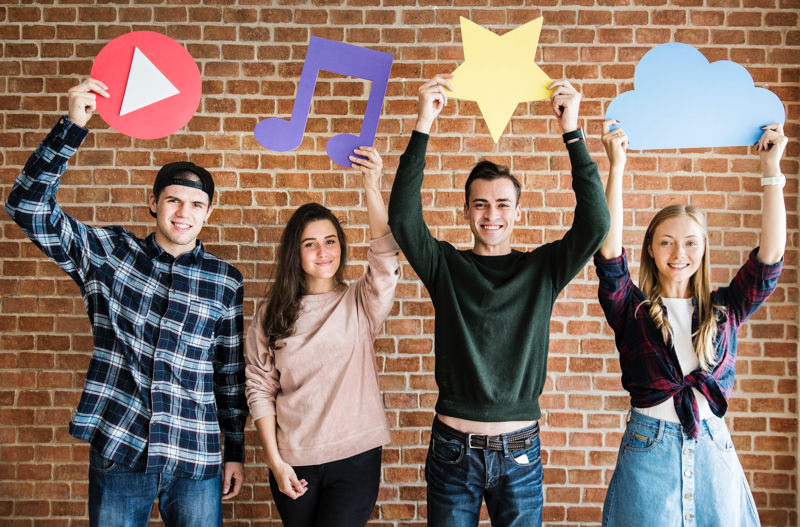 Social media contests
Getting noticed on social media is incredibly difficult, especially if you don't have a lot of money to spend on advertising. Social Media Contests are a great way to connect with viewers. Remember, people are self-interested. You will get more followers by giving them something rather than spending money on advertisements. Someone will consider themselves successful if they get a $10 Fandango gift card just for retweeting or sharing something with friends. This post was created as a continuation of the eLearning program that we created for Crowdfunding but can also be used as a resource for creating social media contests.
To be consistent
It's better to give away $40-60 worth of gift cards a month in weekly social media contests to build a consistent following than to give $60 away once a month and lose followers after the contest is over.
Make it easy
Don't force people to jump through rings of fire to win your social media contests. Use things like most retweets, the best photograph that demonstrates a topic, the most shares, the most likes, the best story, etc. One used often on Instagram is a selfie with an image demonstrating your store/restaurant/brand.
Make it fun
Whatever you're giving away should be fun and memorable or at the very least the contest should be.  If you're doing this for crowdfunding it doesn't even have to have anything to do with your campaign. The goal is to develop a following so think out of the box. There are plenty of cheap and fund products to give away, from hair vitamins to movie tickets. Just make it a fun product instead of a boring one.
Create the right hashtags
Use hashtags that are similar to ones that are already trending or used a lot in addition to the hashtag you will be using. For example: #FF (Friday Follow) #WednesdayWisdom #MCM (Male Crush Monday) #FridayFeeling
If you want an out of the box contest solution there are companies like Wyng that make it easier for you: https://www.wyng.com/
We know your business has a unique story and needs a strategy focused on your objectives, strengths and brand personality. We will help you to capture your visions, without imposing our own opinions and biases. Our goal is to create a partnership environment that will help you grow your business. We've helped hundreds of clients bring their brands to life through websites that convert visitors into customers – let us find out how we can help you.