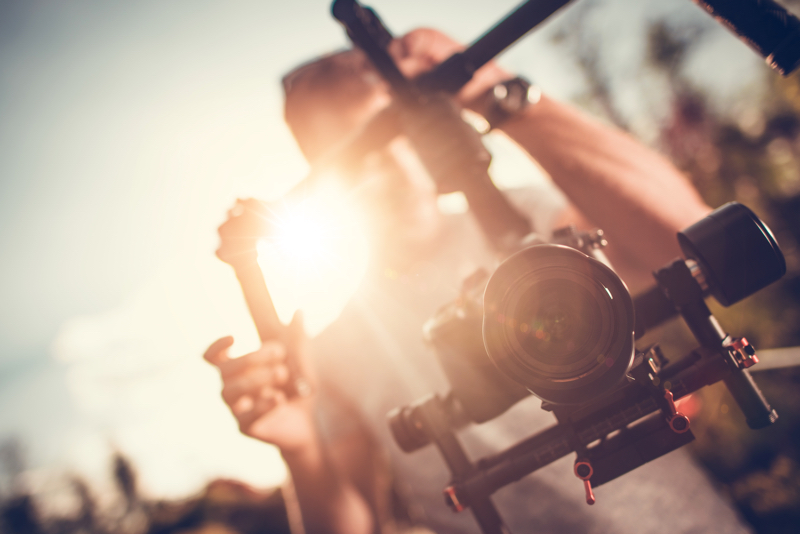 These days, the video is one of the most important tools for promoting your business. It can significantly increase the popularity of your website. You can have the best photography and images ever but – according to recent studies – they are being trumped by video. People prefer to stay longer on the websites with videos – that is a fact!
So what do I need to make my perfect marketing web video happen?
There are few essential points you need to follow:
1. Purpose of your video
You need to know what your ideal web video is going to be about. What message you would like to send. Depending on the profile of your business, some websites are geared towards selling products and other towards providing practical information. You will need to clearly address if you want your viewer to request a consultation, subscribe or maybe donate.
2. It has to be short and simple
According to visible measures, over 40% of viewers will tune out after a minute of watching. Therefore, it is not recommended to have a video longer than 60 sec.- preferably 40-50sec. People simply get bored if they don't get something exciting and eye-catching.
3. Put a human behind your brand
Remember that people trust other people more than they do brands.
Be yourself. It is much easier for a potential client\audience to bond and make a connection with your company if they see a personality. Humanise your brand by, putting a clip of your co-workers, showing how they laugh and work together.
4. Quality
Plan thoroughly what are you planning to record. Think about every small detail (what is going to be the background etc.)
Choose your gear carefully! Either it's going to be your phone or a very expensive camera make sure you won't compromise on quality. There are plenty of very good videos out there made from a phone! Whilst filming:
make sure the area you are filming is clean

make sure the people are dressed accordingly

the camera is tripped steady
5. Optimisation
Once you have recorded a successful intro video for your web you will have plenty of free programs available for simple video editing.
Make sure to upload your video to YouTube for easy social sharing. According to studies, there are 800 million active users on YouTube that spend an average of 15 min/day on youtube. You wouldn't want to miss out on that!
We know your business has a unique story and needs a strategy focused on your objectives, strengths and brand personality. We will help you to capture your visions, without imposing our own opinions and biases. Our goal is to create a partnership environment that will help you grow your business. We've helped hundreds of clients bring their brands to life through websites that convert visitors into customers – let us find out how we can help you.